Development
Dynamics
Disorders
Data Science
I want to understand how and why the developing brain is so diverse, and how this diversity is linked to different cognitive, learning and mental health outcomes.
Dr Duncan Astle
Group Leader
I am interested in how cognitive processes work, and how their development is impacted by socio-economic status, and mental and physical health.
Dr Edwin Dalmaijer
Research Fellow
I study the relationship of neural mechanisms underlying selective attention and working memory, using various methods such as neuroimaging, cognitive training and machine learning.
I am interested in the different domains of resilience at the neural and behavioural levels and how they impact child development and mental health.
Stepheni Uh
PhD student, Gates S
cholar
I am interested in the neural mechanisms underlying hyperfocus, an immersive state of heightened attention, in those with neurodevelopmental conditions like ADHD.
Natalia Zdorovtsova
PhD student
I am interested in the brain mechanism of resilience and how being resilient affects education and everyday life.
Dr Roma Siugzdaite
Research Fellow
I am interested in capturing the inherent complexity of neurodevelopmental diversity by describing the barriers that children with learning difficulties encounter in everyday life and finding the multiple neurocognitive pathways that lead to these barriers, irrespective of diagnostic status.
Dr Elia Benhamou
Research Fellow
My goal is to understand the environmental mechanisms behind social inequalities in educational and mental health outcomes.
Giacomo Bignardi
PhD student
My research involves looking at the interaction between genetic, neural, environmental, and cognitive mechanisms that promote resilience during childhood development.
I am interested in the effects of various forms of childhood adversity, especially abuse and neglect, on neurodevelopment and cognitive function.
Sofia Carozza
PhD student
I am interested in how structural and functional brain organisation develops in childhood, how this trajectory is altered in struggling learners, and how this is related to cognition and behaviour.
Dr Jonathan Jones
Research Fellow
I am interested in using cognitive training paradigms to better understand the boundary conditions of transfer. I'm particularly keen to explore how different taxonomic formulations can be used alongside flexible analytical techniques towards these aims.
My research focuses on modelling and predicting cognitive and neurological development in children, particularly in relation to socioeconomic status.
Alex Anwyl-Irvine
PhD student
I'm interested in how the growth of complex brain networks relate to neurodevelopmental trajectories and underlying sub-groupings of disorders.
Dr Danyal Akarca
PhD student
Using longitudinal modelling, my PhD projects are aimed at understanding the long-term consequences of psycho-social economic deprivation on cognitive abilities and brain development in large population cohort samples.
Tochukwu Nweze
PhD student
I am curious about the brain mechanisms of cognition, and how the development of these processes is intertwined with socio-economic status, education and mental health.
Sophie Gibbons
Research assistant
Dr Joni Holmes
Head of the Centre for Attention, Learning and Memory
I want to understand why some children struggle to learn, with a particular focus on cognitive skills and mental health symptoms that might strongly relate to school progress.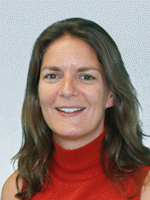 I am exploring the relationship between cognition and learning in children who are struggling at school.
Dr Jacalyn Guy
Research Fellow
My role is to support the cohorts at the MRC CBU, in particular I work on the CamCAN and CALM to make sure we maximise access to the data
Tina Emery
Research Associate
I work closely with families in CALM, coordinating a large team of staff and students to collect the longitudinal follow-up.
Grace Frankel
Research Associate
With my supervisor, Dr Holmes, I am using network science to understand how different symptoms within struggling learners relate to one another.
Silvana Mireva
PhD Student
My research focuses on the development of problem solving skills in young children. I am also interested in the relationship between reasoning abilities, working memory and executive functions.
Sinead O'Brien
PhD Student